IT'S CLASSY, SASSY, AND A LITTLE BAD ASSY!
The story behind the Marksman
What's the saying, "necessity is the mother of invention"? Well, the mother of the Marksman is someone who wanted comfort, timeless style, and a touch of kickass.
 Holly Kangas is that mother, working as a wedding photographer had her looking for a holster that fit her comfort and style requirements, everything fell short. So being a bit of a sewing ninja…she designed and made one. 
And it blows all other holsters away!  It's comfortable from day one, no need to break it in. The rich leather yoke spreads out the weight of your gear for all-day shooting with less shoulder and back fatigue. And it looks pretty fantastic too! 
So after getting lots of positive feedback from photographers and non-photographers, she decided to go big or go home!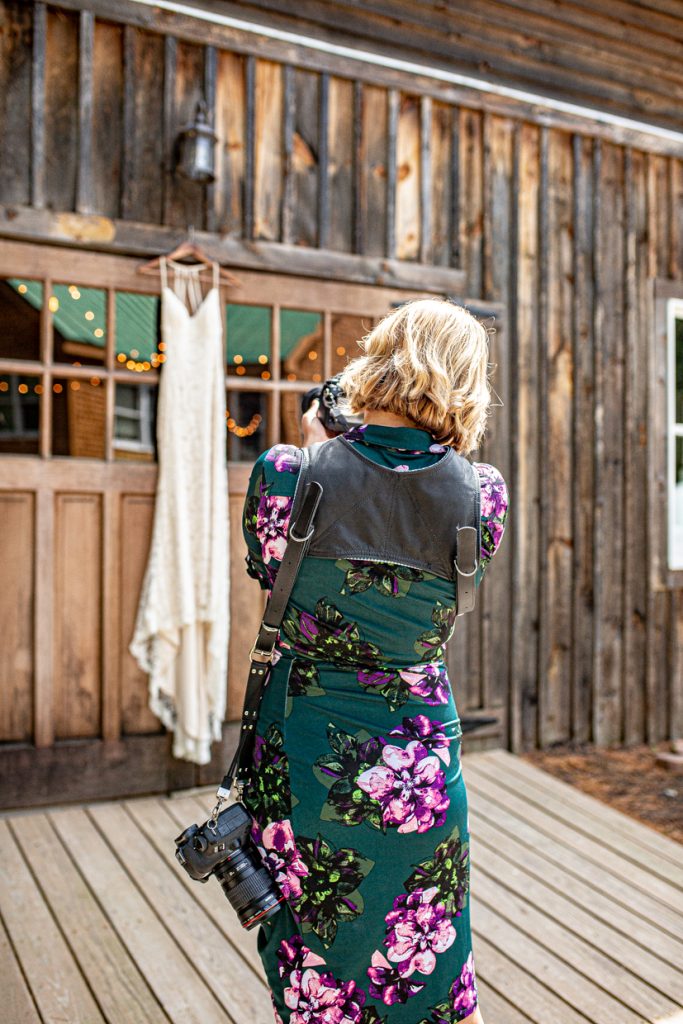 "The Marksman holster saved my back! I was struggling with other camera holster designs and once I discovered the Marksman I was sold. The vest is super functional by spreading the weight across your shoulders and back evenly and makes my photo gear feel much lighter! Bonus - it's handmade in Maine, super durable and beautiful. So happy with my purchase!"
It's SO comfortable! I can move around so well, doesn't dig in or pinch anything. And, it looks fantastic!
I get so many complements, and people telling me how cool it looks! Gotta admit I feel pretty bad ass while wearing it!
I expected it to be heavy with all the camera gear on it with big cameras and lenses. But it was as light as air and all the weight was distributed so well it was as light as air!
The Marksman
DANG THIS THING IS LIT
The Marksman
Comfortable from day one!
The Marksman
Genuine Leather- Made in the USA!
Are you a Marksman?
Do you want an amazing camera holster, that's comfortable right out of the package?
No need to break it in?
Comfortable for all-day wear?
Do you love style as much as function?
Are you someone who wants to not only look like they know what they are doing, they look good doing it?
The Marksman not only works good, but it also looks good.
Get ready to fall in love with a little bit of leather.